Landscape Design Service In Shelby Township, Michigan
We offer professional and visually stunning landscaping design
Do you want to do something amazing with your backyard?  Do you have a vision or day dream about how you'd like your landscaping to look?  Are you looking for a sprawling outdoor living space or do you want something that looks amazing but yet is still easy to maintain?  We are an experienced team of landscapers with an intricate knowledge of the processes, procedures, materials, and various plants that make up a beautiful landscape.
Whether it's for your private residence or a commercial property such as an HOA or condo association we can come up with unique, visually stunning landscape designs.  You'll be amazed with the potential your property has!
What Type Of Landscape Design Are You Looking For?
Do you want to design a sprawling outdoor patio or pool area?
Are you looking to add more color into your landscaping?
Are you looking for a low maintenance landscape?
Are you looking for help selecting the right plantings?
Do you want to incorporate a new driveway or front entryway?
Do you have a sloped property and need retaining walls?
Fresh Cut Lawn & Landscape is a landscaping contractor based out of Shelby Township, Michigan and serving Oakland County and Macomb County including Bloomfield, Rochester, Birmingham, Bloomfield Hills, and West Bloomfield.
We specialize in providing our clients with beautiful landscape design and consulting services to help them dramatically improve the appearance of their property.
Whether you're wondering what to do with an area you've just cleared, how to landscape your new construction home, what to plant in your garden beds, how to implement a nice landscape on a sloped property, or you just want to redesign your entire front or backyard, we'd be happy to help.
Our Landscape Design Process
#1.  Lay of the land: The topography of the land, including its slope, elevation, and drainage patterns, can have a significant impact on the design of a landscape. These factors can affect the placement of features such as patios, retaining walls, and water features.
#2.  Size of the area: The size of the area that is being designed will also affect the design. We must consider the amount of available space, and how best to use that space to create a cohesive and functional design.
#3.  Use of plants: Plants are an essential part of any landscape design, and the choice of plants must be carefully considered. We must consider factors such as the local climate, soil type, sun exposure, and plant growth characteristics. We must also consider your preferences and the purpose of the plants, whether they are for shade, privacy, or aesthetic appeal.
#4.  Growth at maturity: When selecting plants as part of your landscape design, we must consider how they will grow and how big they will be at maturity. Your landscape 2,3, or even 5 years down the road will change as your plants grow.  This is an important design detail we need to consider to ensure that the plants do not outgrow their designated spaces or become an obstacle for maintenance in the future.
#5.  Hardscaping: Hardscaping, which includes features such as patios, walkways, and retaining walls, can be an integral part of your landscape design. We must consider the function and aesthetics of these features and how they will fit into the overall design.
#6.  Softscaping:  Softscaping is all of the softer, natural elements of your landscape.  This could include lawn areas, garden beds, landscape beds, hedges, shrubs, and trees.  Do you want a landscape that is low maintenance?  Do you want a landscape that reduces watering requirements? Or how about natural habitat for local wildlife?  These are factors we need to consider with your landscape design.
#7:  Budget:  We know not everyone likes to talk about their budget for their landscaping but this is critical to getting a great design.  We don't want to provide you with ideas and concepts that are outside of your price range.  If we know and understand your budget we can ensure the options we provide are going to stay within your range.  We don't want to design a landscape that you cannot afford to build.
Step #1.  Consultation: We will meet with you on your property to discuss your needs, preferences, and budget.
Step #2.  Site analysis: We will conduct a thorough analysis of the site, including its topography, soil type, drainage, and sun exposure.
Step #3.  Design concept: We will create a preliminary 2D or 3D design concept, including the layout of features and the selection and layout of plants.
Step #4.  Design development: We will refine the design concept, taking into consideration any feedback you have.  We want to make sure you're 100% happy with the design before proceeding.
Step #5.  Final design: We will present you with the final design, including a detailed plant list and hardscape specifications which will include the specific types and styles of materials being used.
Step #6.  Installation: Once the design has been approved by you, we will then schedule and oversee the installation of your new landscape.
If you'd like to schedule a consultation with us to discuss your new landscape design ideas we'd be happy to meet with you.  Please call 586-739-6646 or fill out our online form and we'll get right back to you.
Check Out The Landscapes We've Designed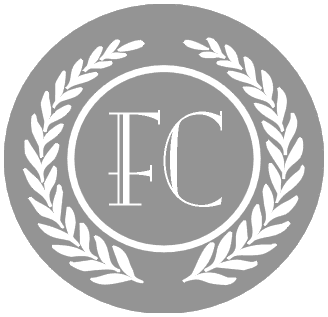 We've designed and built some of the most beautiful, award winning landscapes in Michigan.
My New Perennial Garden Is Simply Stunning
"…My new perennial garden is simply stunning. John and his staff were able to take a small corner of my yard and transform it into a beautiful work of art."
Pleased With Our New Landscape
"…The quality of the material and the skill of the craftsman installing the material were second to none. We could not be more pleased with our new landscape, which is the envy of the neighborhood."
Our Beautiful Backyard
"….From the initial design consultation to the completed landscape project the entire staff at Fresh Cut Lawn & Landscape were professional, prompt and most of all did a fabulous job in creating a beautiful back yard that our family will enjoy for many years. We will definitely recommend you to our friends and family."
Request Your Landscape Design Consultation